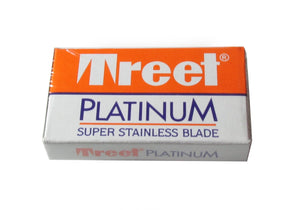 Treet Platinum Double Edge Shaving Blades
Sharp, smooth and long lasting blade.
Made by Treet in Pakistan.

Each Pack contains 10 individually wrapped blades.
Please select from dropdown for no. of packs / blades.
No outer cardboard hangers.
Age declaration: By ordering and confirming payment, you are confirming you are over 18 yrs age.